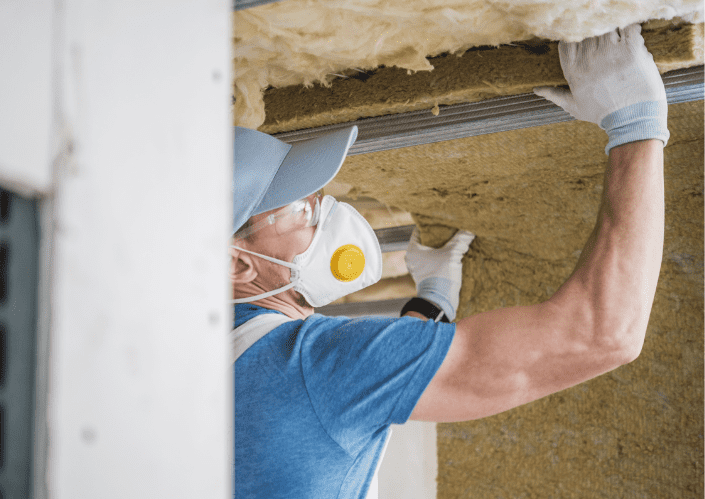 As a homeowner, fire safety is always on your mind. A fire of any size can turn your household upside down, making it crucial to protect your home in any way you can. Cellulose insulation is naturally combustible and requires chemical flame retardants to reduce the risk of a fire. BluContractor insulation, on the other hand, is non-combustible and requires no added chemicals, making it a safer product for you and your family.
QUICK INSTALLATION 
At Insulation Pros of Texas, we take pride in our installation speed. We know that it can be inconvenient to have insulation contractors in your home for any amount of time, but we prioritize your schedule and work quickly to minimize the interruption in your day. You don't have to take our word for it, though. Read what our past clients have said about our work on our testimonials page.
SUPERIOR PERFORMANCE
While the previous two sections are great selling points, performance is the main reason why homeowners choose Blu Contractor. We live in a state with dynamic weather, which means that we rely on our air conditioners and our heaters to stay comfortable throughout the year. We know that you don't want to pay more than you have to for heating and cooling, and Blu Contractor delivers some of the best thermal retention on the market. As long as your doors and windows are tightly sealed, you'll almost certainly see a reduction in your utility bills after the installation is complete.
The benefits don't stop there, though. Blu Contractor insulation also has soundproofing effects that are great for reducing environmental noise. If you're tired of hearing your neighbors' music or the busy intersection near your home keeps you up at night, you may find that Blu Contractor insulation greatly reduces the amount of noise that penetrates your walls.
RETURN ON INVESTMENT
An insulation installation isn't just a purchase — it's an investment in your home. Whether or not you plan to sell your home in the near future, new insulation can be a great selling point whenever you do decide to put your home on the market. You can provide buyers with information about your low utility bills, and they'll love knowing that they won't have to purchase new insulation for years to come.